This Saturday we worked out in the garden as usual and the kids went through and picked all of the ripe vegetables ~ we had a big harvest! The garden is really producing and we're scrambling to use the vegetables and put up the rest.
The round saucer squash are a French Heirloom Patty Pan variety and they're are favorite this year! They have a delicious creamy texture and are mostly flesh with very few seeds.
The baseball shaped zucchini are called Round of Nice which is another French Heirloom that's delicious. They're great for stuffing as single servings.
Behind all of that are the cucumbers ~ we must have picked a good 4 pounds or so. I made pickles.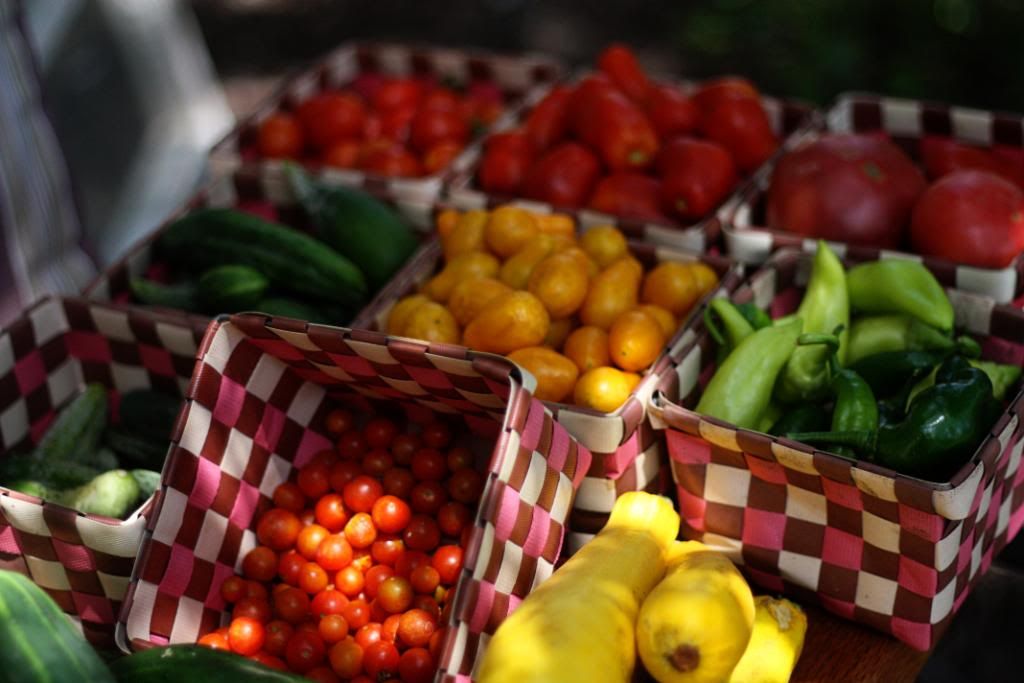 The tomatoes are fantastic! I've said it before, and I'll say it again…there's nothin' like a homegrown tomato! We've been eating them fresh every night with dinner…YUM!
This tipped basket is full of our tiny champagne tomatoes. They're a little more acidic, but they're great eating fresh or in salads. The kids love 'em!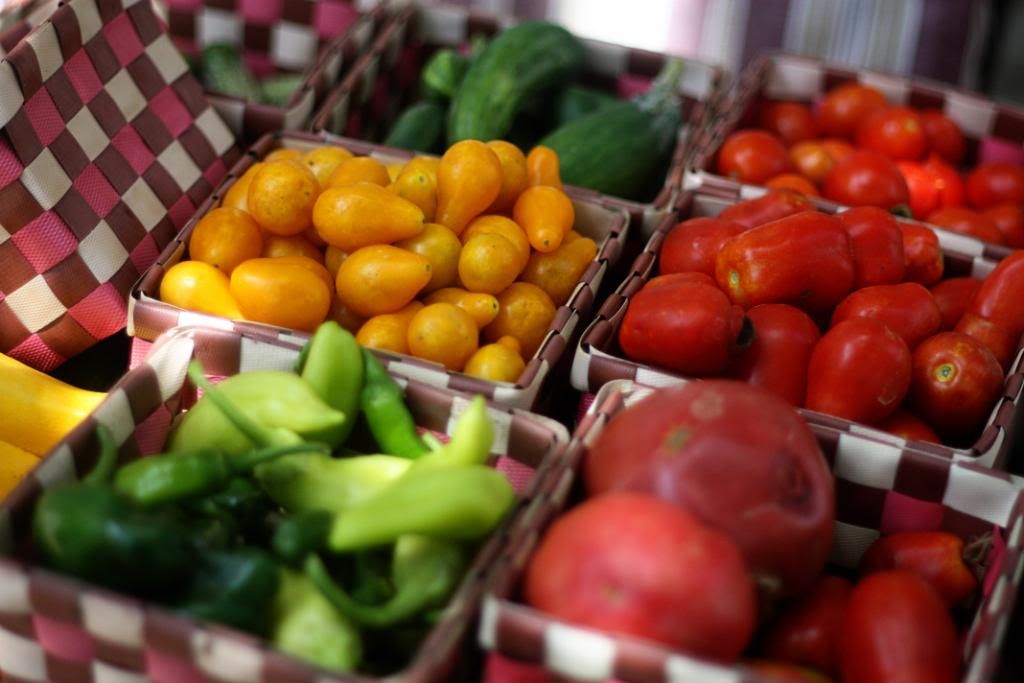 Here are some of our yellow pear tomatoes, San Marzano and Black Krim, along with an assortment of our peppers: hot banana, jalapeno and hot cherry.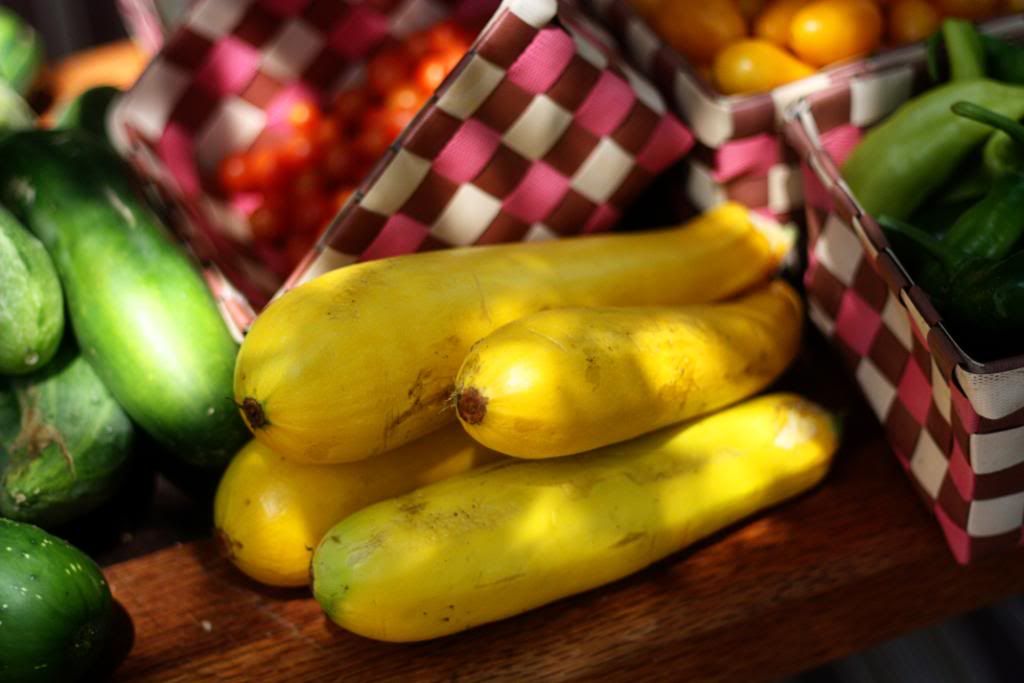 These are actually golden zucchini. They are very good and have creamy white centers with few seeds.
It's a great feeling when you get to finally harvest the "fruits of your labor". It's also good to know how your food was grown and to know that you're getting good chemical-free organic produce! It's a lot of work, but very rewarding in the end.