Whether you grow your own berries, come across a great find at the local farm stand or there's a sale at the grocery store, now is the time to buy up berries, because they're in season. But what do you do with so many berries and so little time? Use whatever you can or want fresh, then freeze the rest!
Here's how:
1. Place berries in a colander and wash with cold running water. Carefully move berries around with hands while rinsing. Remove any leaves, twigs or debris from picking and discard any old, mushy or dried berries. Shake colander of excess water and pour berries out onto a clean towel to dry.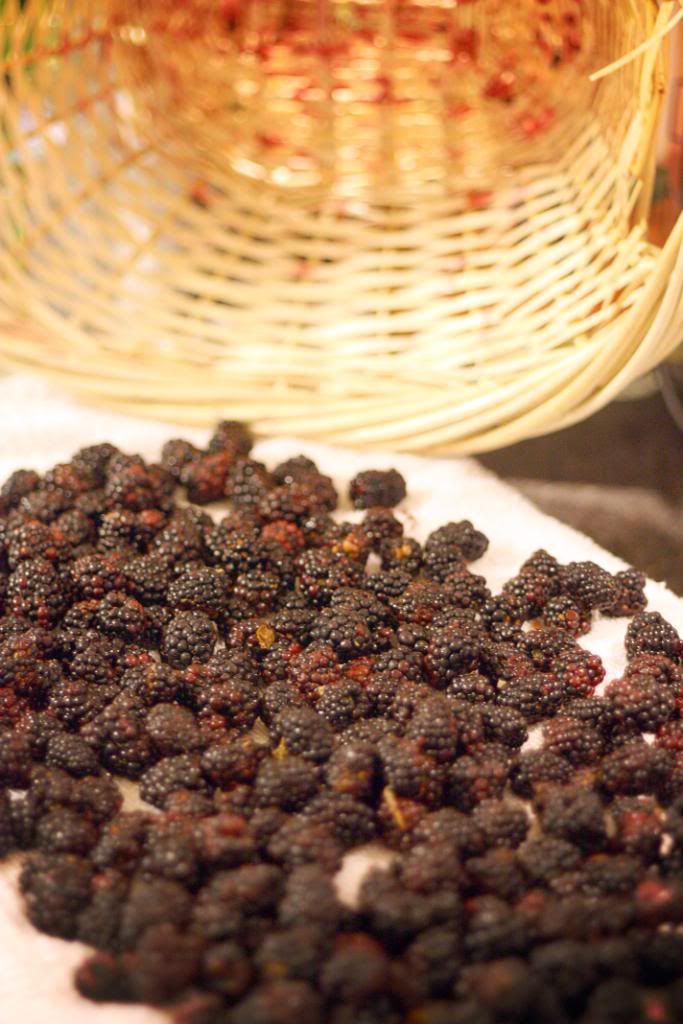 2. Place dry berries in a single layer onto a waxed-paper lined baking sheet and place in freezer for several hours or until firm. This keeps berries loose in the storage bag for easier measuring.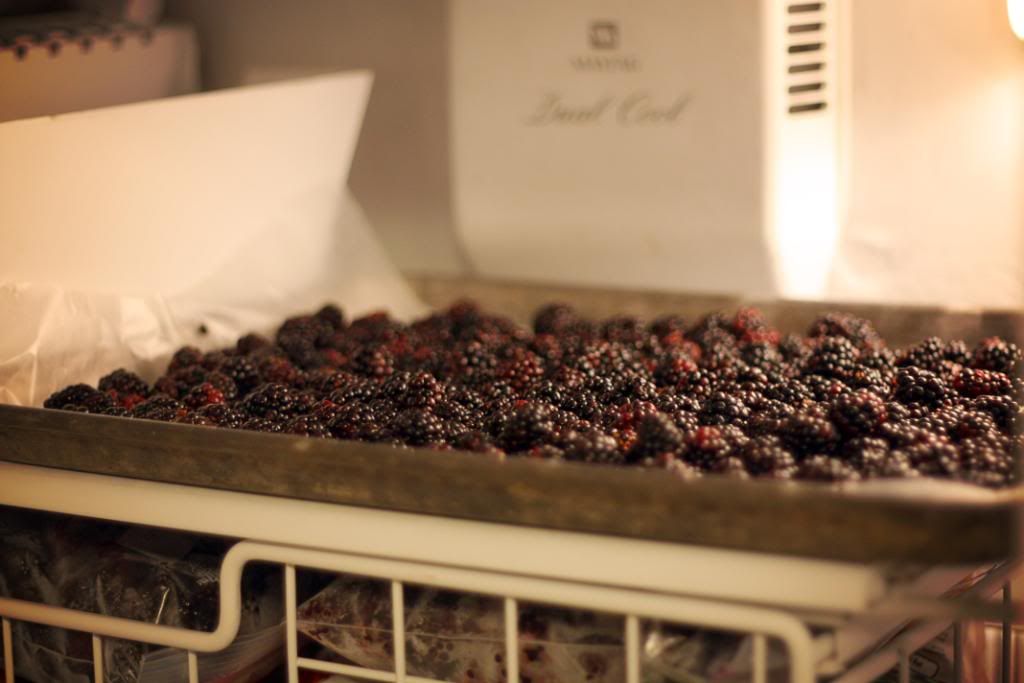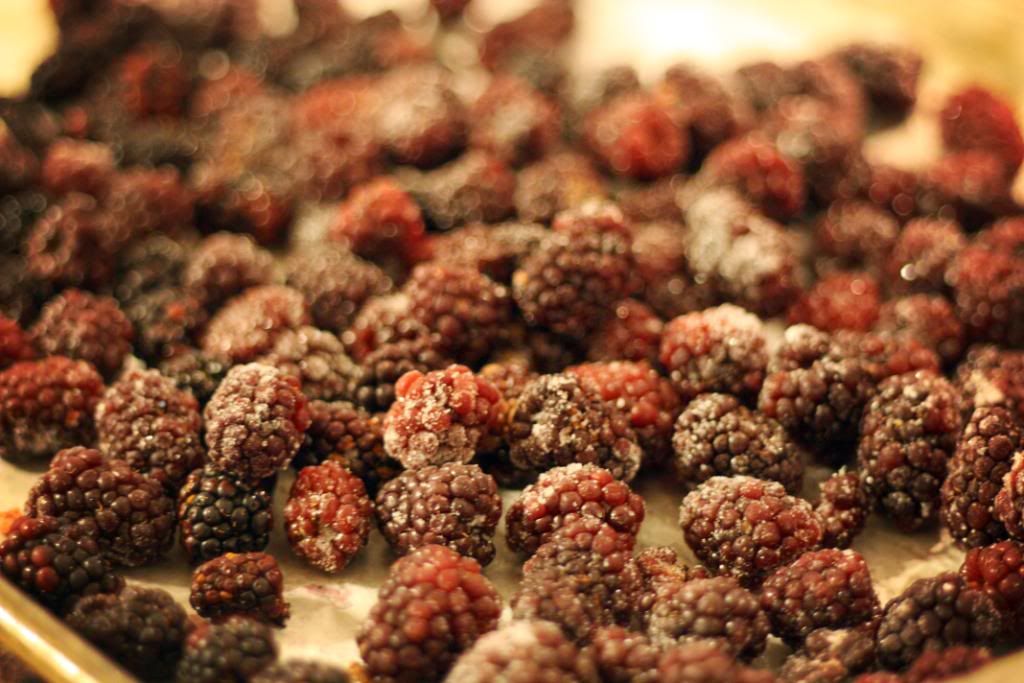 3. Once frozen, place in labeled Ziploc freezer bags and return to freezer. Frozen berries will keep in a well sealed bag or container for up to a year.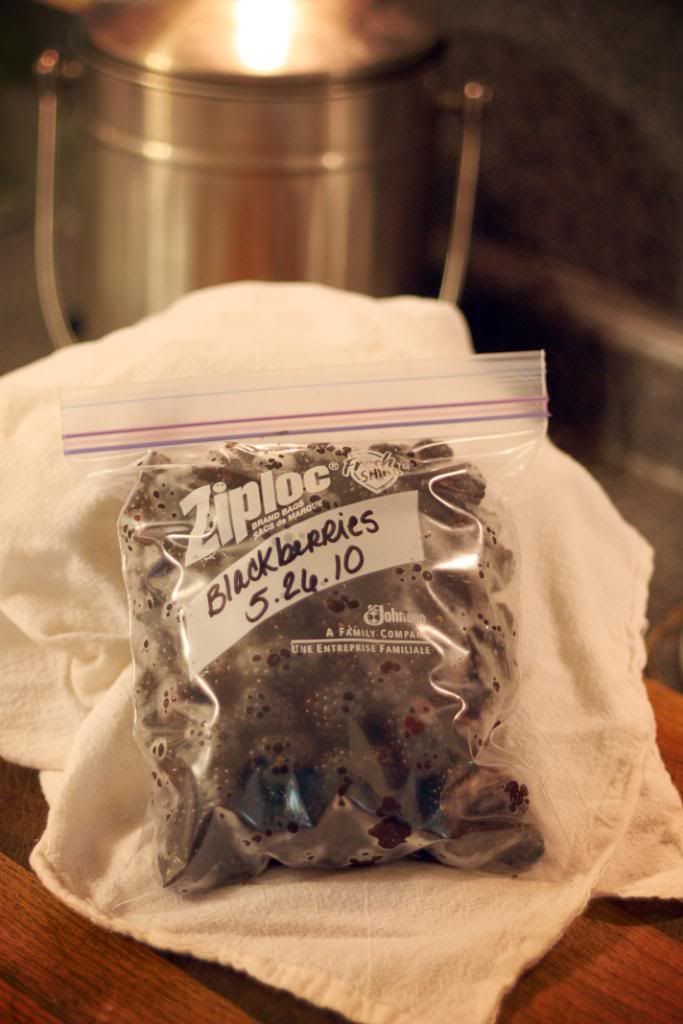 Enjoy using your fresh berries year round in pies, cobblers, syrup, breads & muffins, smoothies, over ice cream, in homemade ice cream, and in some savory dishes, like Roasted Pork Tenderloin with Blackberry Balsamic Glaze (recipe coming soon!)
Did you know?





Although not mass marketed as such, blackberries are one of the super fruits that are rich in nutrients and high in antioxidants. Blackberries are high in tannins, the "Cabernet" of berries. They act as an anti-inflammatory, lesson bleeding and aid in digestive discomfort. Tannins have been reported to reduce tumors, tighten tissues and help tone skin for that never-ending fight against aging.


1/2 a cup of fresh or frozen blackberries a day…may help keep the doctor away!