See…I told y'all I'd be cooking in my crockpot more during this move!  Our closing date is inching closer and we are scheduled to close on the sale of our house this Wednesday afternoon.  We've moved everything we own into storage and have moved into our RV and are ready to head to Houston late Wednesday afternoon.  This will be an adventure!
Like I said in an earlier post, my crockpot will become my best friend in the kitchen over the next few weeks.  It's easier and doesn't heat up the whole RV as much as firing up the oven and stove top.  I'm sure we'll be doing a lot of grilling too, if and when they lift the burn ban here in Texas…we don't need anymore wildfires!
This is a very simple recipe that I usually make in the oven, but was super excited to see how well it turned out in the slow cooker.  
Combine all of your ingredients in medium bowl.
Now the fun part…combine all the ingredients (I usually use my hands).  The key is not to over mix.  Just jumble things up until well combined.  If you over mix, you'll end up with a tough meatloaf.
In another bowl, combine cubed potatoes and peeled carrots and toss with 1/4 cup olive oil and seasoning salt (used: Jane's Crazy Mixed Up Salt).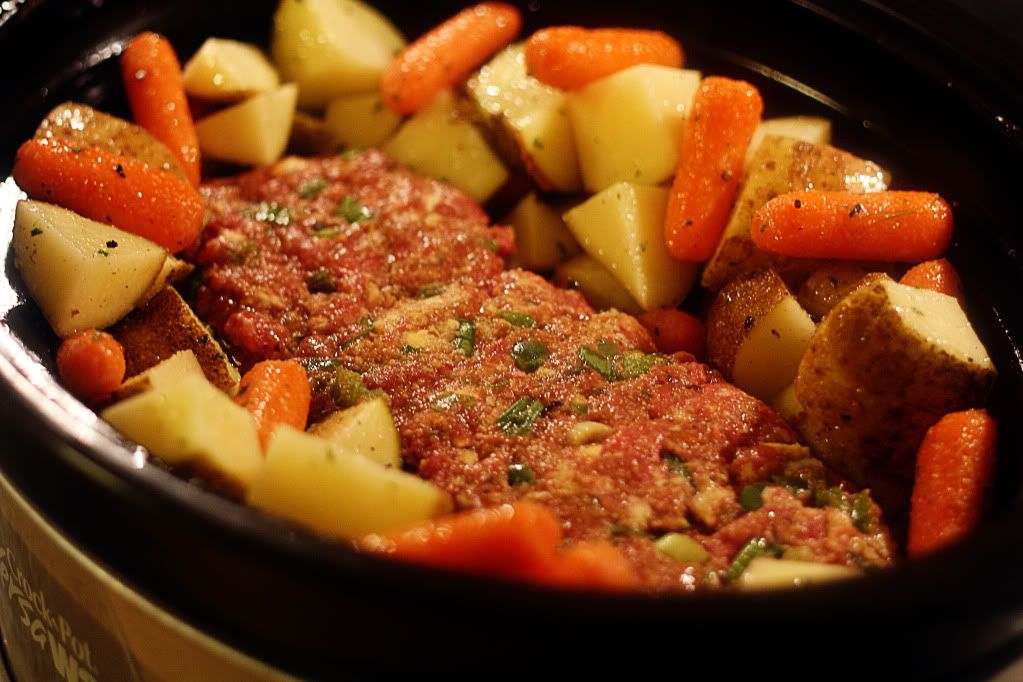 Shape meat mixture into a loaf in a well greased slow cooker. Place potatoes and carrots all around meatloaf.
(I feel like I just fell off the turnip truck, but I just discovered disposable slow cooker liners!  I'm definitely going to be using them in every crock pot recipe I can!)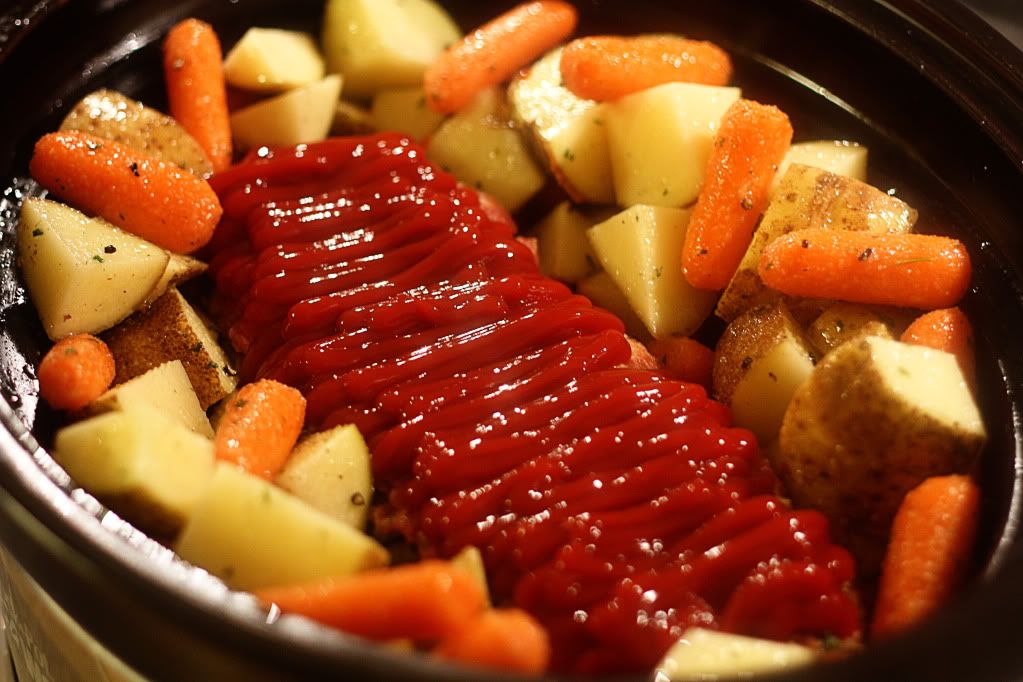 Squeeze a thick layer of ketchup all over the top of the meatloaf.  Place lid on crockpot and set to low and cook for about 8 hours.
I really enjoyed being able to let this cook all day.  It smelled great and was ready when we were finished with packing and cleaning parts of the house.  I know it would be great to come home from work to a hot cooked meal.
[amd-zlrecipe-recipe:13]