I love Potato Soup! It's so easy, quick and cheap to make. Here, I used organic russet potatoes, chicken broth and half & half to make this quick and delicious soup! It's garnished with organic sour cream, peppered bacon, sharp cheddar cheese and fresh chives from the herb garden.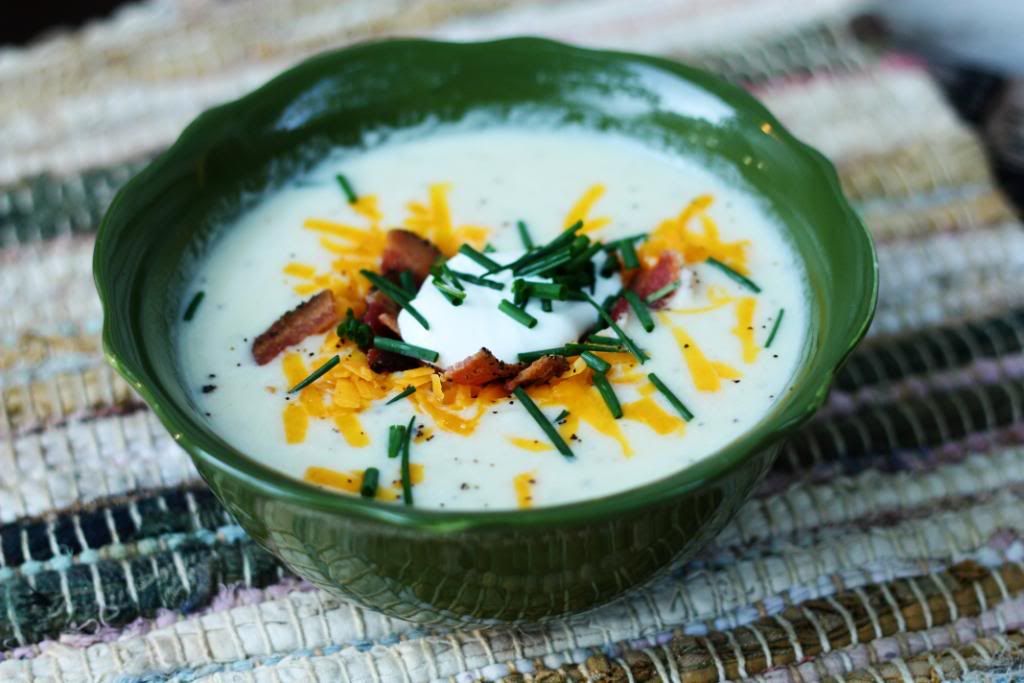 Potato Soup
10-12 medium russet potatoes, peeled & cubed


Optional side toppings:


Shredded cheddar cheese
Bacon, fried & crumbled
Sliced green onions or chives
Sour cream
In a large saucepan over medium-high heat, melt butter and add onions; sauté in the butter until the onions are translucent; add the garlic and stir a couple of times, then immediately stir in the chicken broth. Add potatoes, (add water if needed to barely cover potatoes) bring to a boil and reduce to a medium boil and cook until potatoes are tender (about 20-25 minutes). Add the half and half and bring to a low boil and continue cooking for an additional 10 minutes, stirring occasionally. Season with salt and pepper to taste.
For a smoother soup, you may blend with a stick blender or mash with the back of a spoon while stirring.