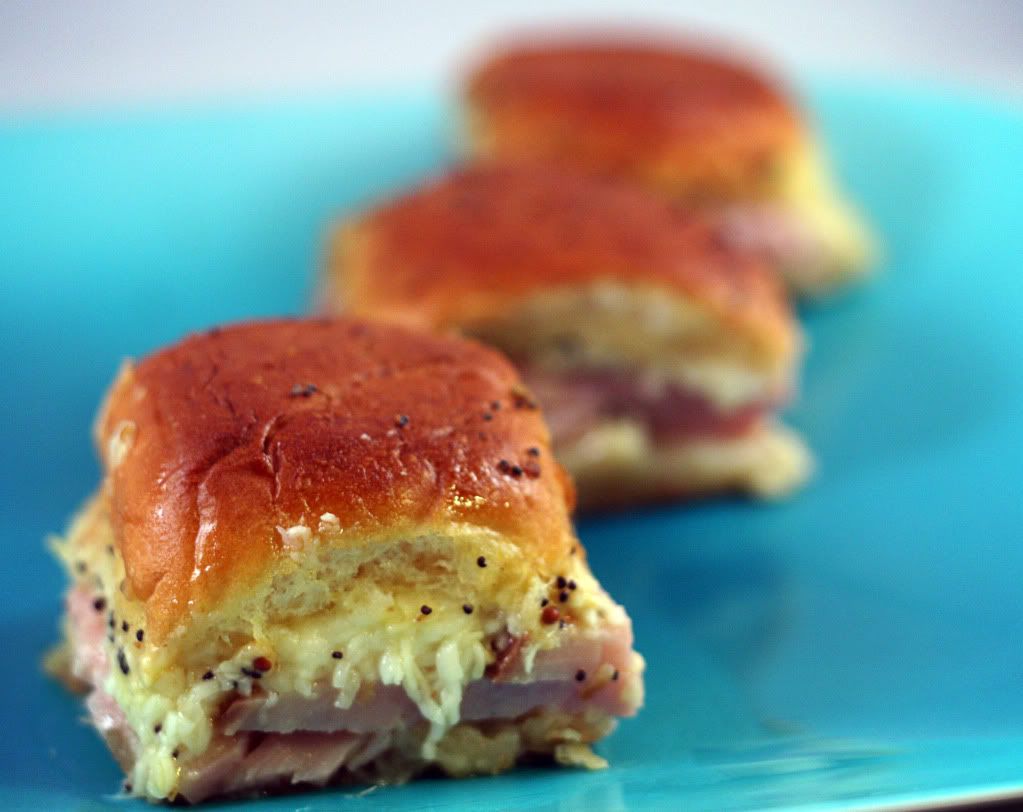 Dinner Roll Sandwiches
2 packs Hawaiian Rolls
1 lb shaved ham
12 oz. shredded Swiss cheese


Sauce:

2 sticks melted butter
2 T mustard
1 T Worcestershire sauce
1 t dry onion
2 T poppy seeds


Preheat oven to 325. Slice rolls horizontally as a unit – don't break apart into individual rolls. Put the bottoms in a 9×13 dish. Lay meat on top. Cover with cheese. Pour 2/3-3/4 of sauce on top of cheese. Place tops of rolls on top. Pour remaining mixture over tops of rolls and spread evenly. Bake for 15-20 minutes. Watch closely – they scorch easily!!! These can also be made ahead of time and refrigerated before baking.