Yesterday I blogged about our local farmers market and talked a little bit about selling our quail eggs on Saturday. Many people were curious about the cute little eggs, but didn't know how to use them in cooking. I suggested that quail eggs could be used just as chicken eggs, by scrambling, frying, boiling or as a chicken egg replacement in recipes ~ just use a 3 to 1 ratio ~ 3 quail eggs to 1 chicken egg.
This is a simple and delicious way to use chicken eggs for breakfast or brunch. You can certainly substitute chicken eggs in this recipe.
I like to eat these on buttered and toasted dark rye, but you can use whatever bread you like.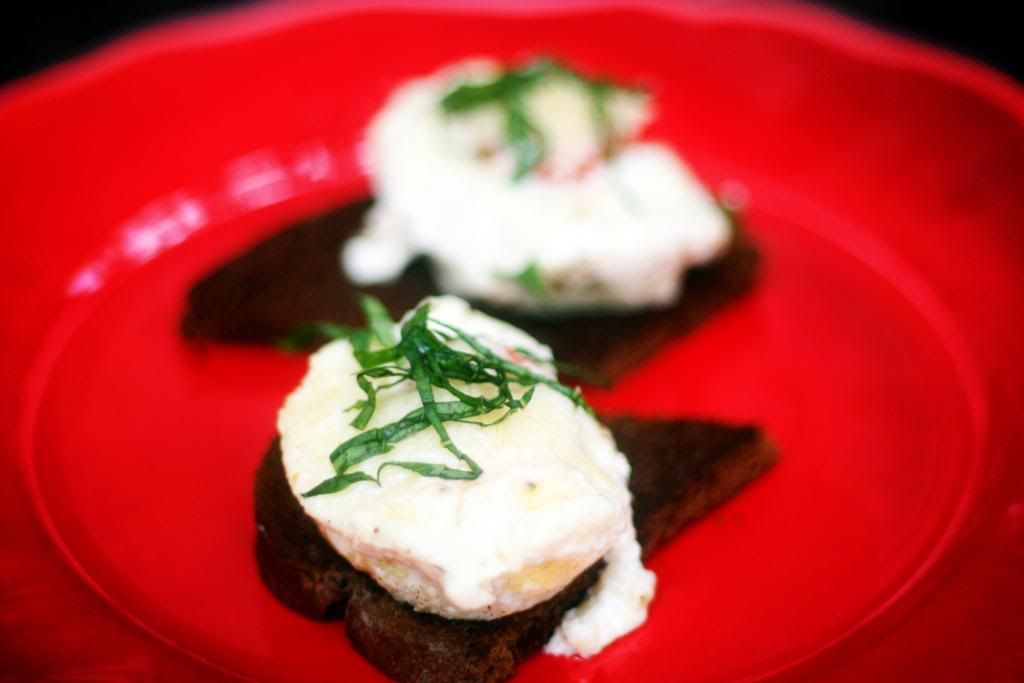 First, generously butter a cupcake tin so that the eggs don't stick and are easy to scoop out.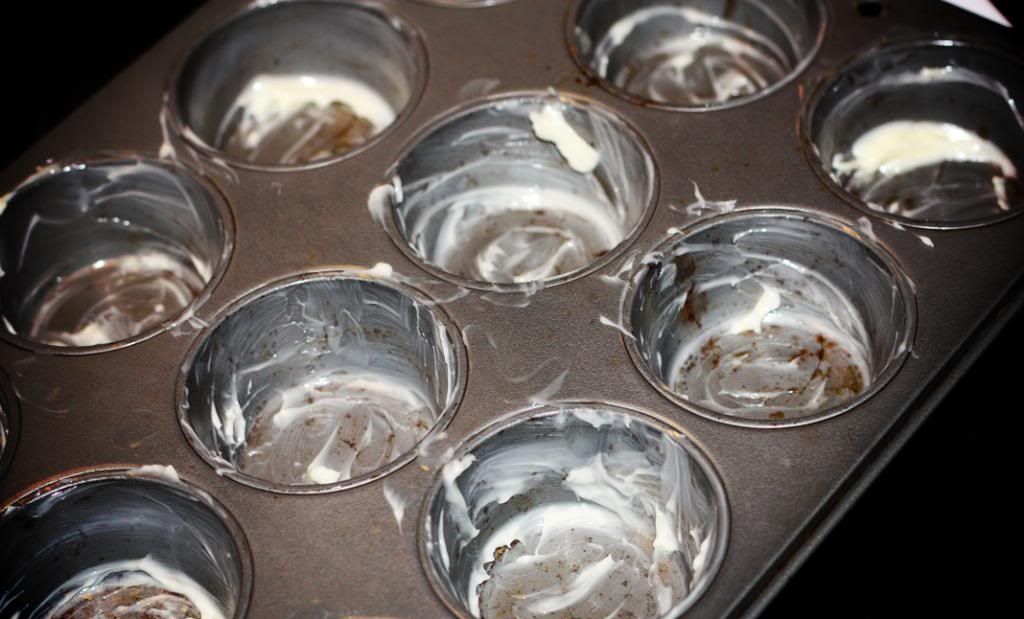 Next, place two slices of garden fresh Roma tomatoes, optional.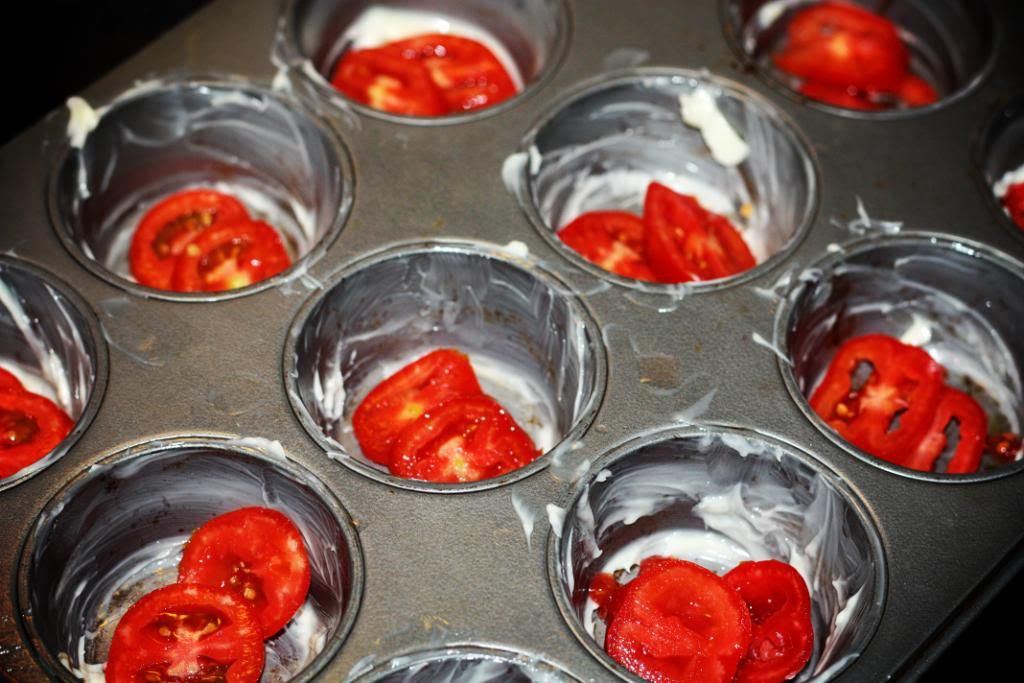 Now add 3 quail eggs per muffin cup (use 1 for chicken) and sprinkle with salt and pepper.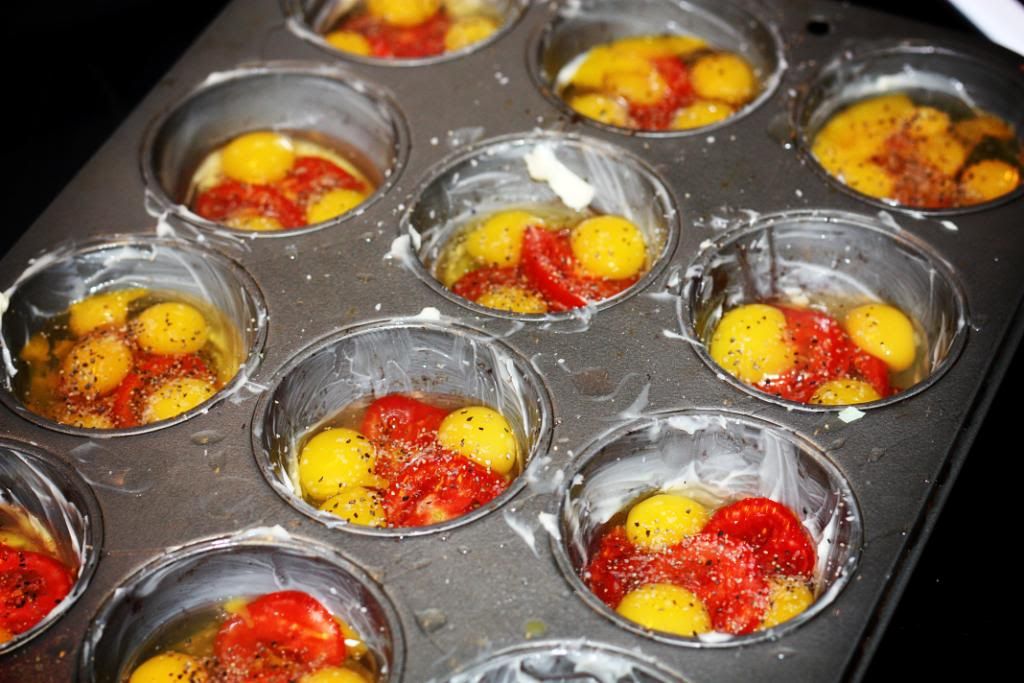 Top off eggs with about 2 tablespoons heavy cream and sprinkle with fresh Parmesan cheese.


Bake eggs in a preheated 350 degree oven for 10 to 15 minutes, or until whites are cooked through and yolks begin to thicken, but not cooked hard.
Remove pan from oven and allow to cool for about 5 minutes. Run a knife all the way around each tin and gently scoop out onto serving plate.
Garnish with minced fresh herbs such as chives, basil or tarragon. (Here I have used fresh basil.)