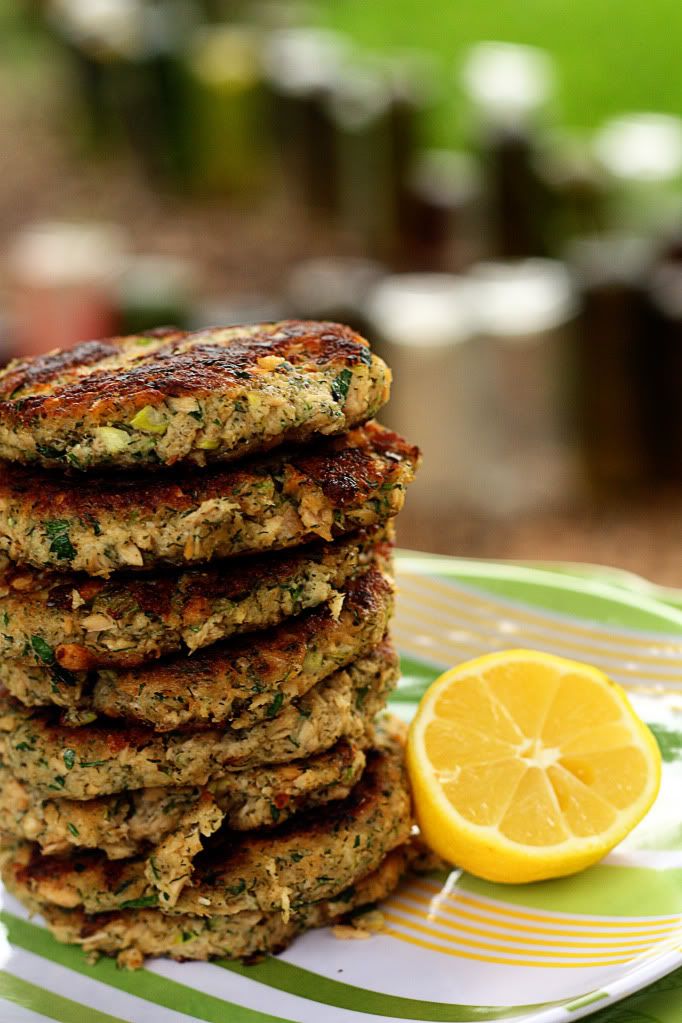 Sticking to a budget at the grocery store can be pretty hard these days, especially with food prices going up and up. I swear, every time I go to buy groceries the prices have changed!
Salmon patties have been a long-time staple in many households for the simple reason that they're el-cheapo to make and pretty darn tasty…my kids gobble them up almost as fast as I can make them!
Salmon Patties
Serves: 6 (serving size: 2 patties)
Calories: 360 ▪ Fat: 24g ▪ Carbs: 9g ▪ Dietary Fiber: 0g ▪ Protein: 30g
2 (15 oz) cans b

oneless pink salmon


4 green onions, chopped
2 tablespoons chopped parsley
1 tablespoon dried dill (or 2 T of fresh)
1 T flour
1 teaspoon salt
1 clove garlic, minced
2 Tablespoons canola mayonnaise
2 eggs, slightly beaten
1 cup saltine cracker crumbs
3 Tablespoons Vegetable oil

In small bowl combine salmon, onion, parsley, lemon juice, flour and pepper. Stir in mayo, egg and bread crumbs. Shape into 12 patties. Heat oil in skillet over medium heat. Cook patties about 4 minutes on each side, or until lightly browned, turning gently.