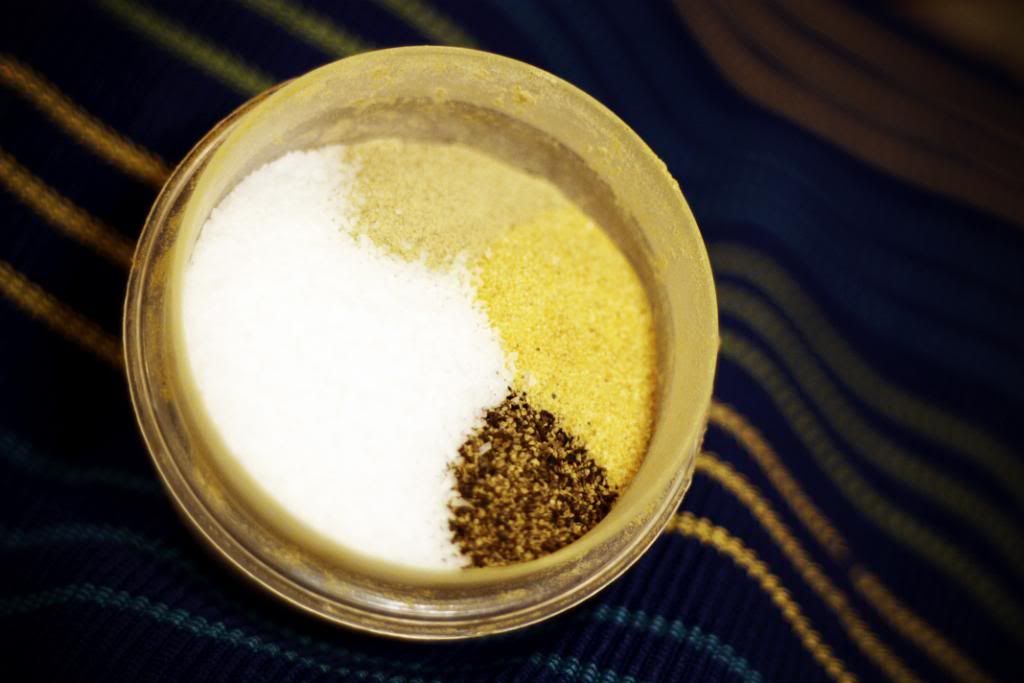 This little plastic container is probably my favorite side-kick in the kitchen.  If I can't find it when I'm ready to cook…Katy-bar-the-door!  I'll turn everything upside down and inside out looking for it.  Sounds a little crazy?  Well maybe I am…just a little.
Since culiary school, where we had to have a container just like this with a salt and pepper mix, I have tested and tried several different combinations of seasoning and have settled in on this one that I like the best.  I think you'll like it.  I use it on just about everything from, beef, chicken, fish, pork, vegetables and dressings.  It's a great way to really season up a recipe.
I use a small rubbermaid container with an air-tight fitting lid.  The salt mixture will keep for up to 6 months.
Kitchen Salt
Print Recipe
Ingredients
1

cup

Kosher salt

2

T.

granulated garlic

1

T.

ground white pepper

2

T.

coarse ground black pepper

1

T.

onion powder
Instructions
Combine all ingredients in air-tight container.  Place lid on tightly and shake to combine well.  Use as desired.