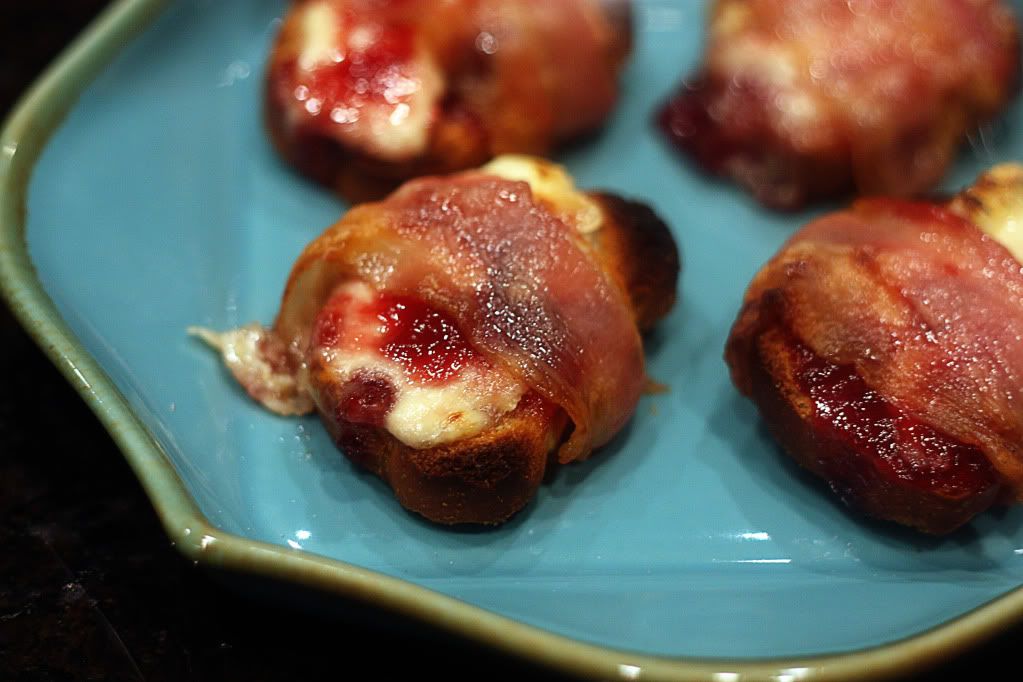 On Monday, I announced the Ile de France Cheese Giveaway, along with a recipe for a delicious Asparagus Brie Tart. In that post, I mentioned that I divided my cheese into 3 portions: the first portion I tested plain on fresh baguette to taste the true qualities of the cheese. The second wedge went into the Asparagus Brie Tart. Now for the third wedge…I decided that since brie goes very well with jam and jam goes very well with bacon, and bacon goes with toast…to combine all three! It turned out delicious!
Start by slicing a fresh baguette into slices, and then toast them lightly under the broiler. Remove from oven and place slices of fresh brie onto each piece, then add a dollop of your favorite jam. I used tart Cherry jam here…fig will work nicely too, or if you want an extra kick, try a spicy jalapeno jam.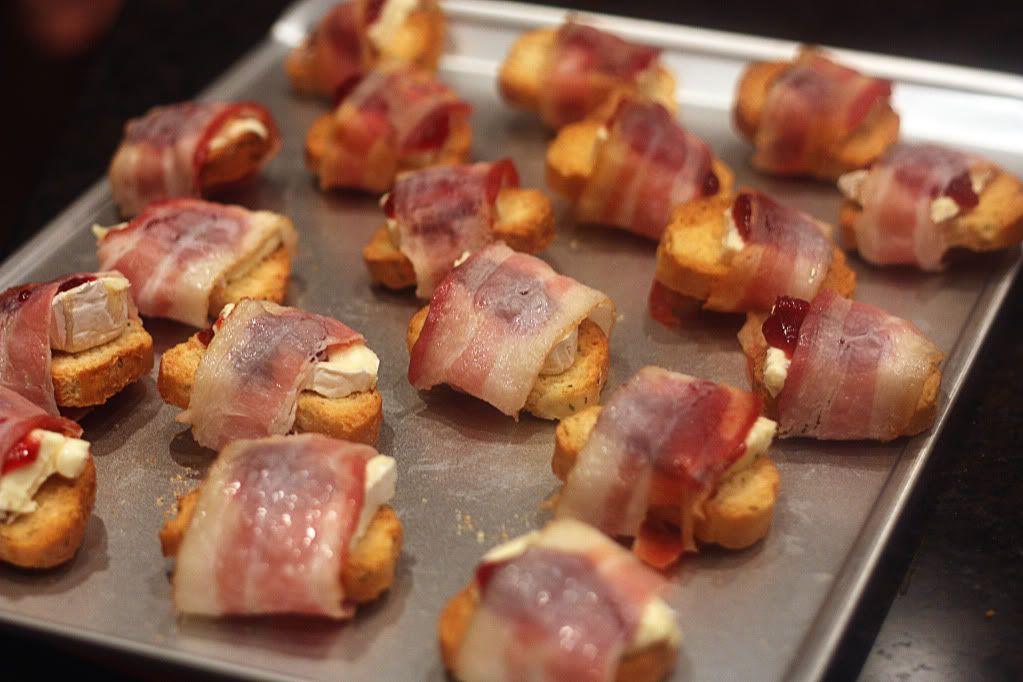 For this step, I microwaved my bacon strips halfway through…just before they crisp and are still bendable. Let bacon strips cool and wrap each cheese topped baguette with a strip of bacon, placing seam-side down.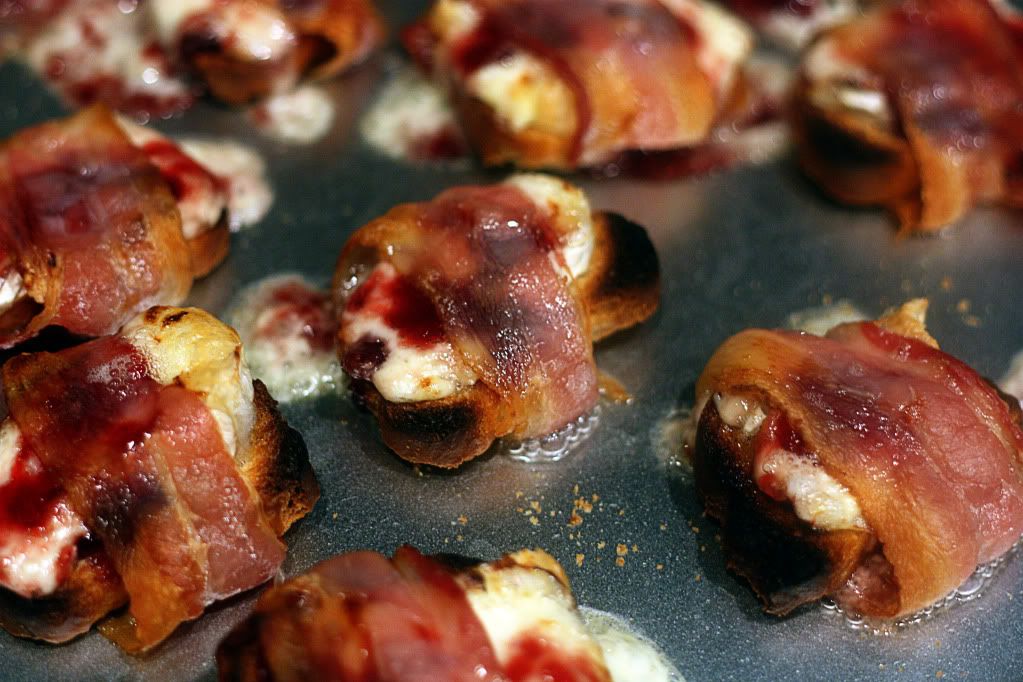 Place under a preheated broiler for 3 to 5 minutes, or until bacon is beginning to brown and cheese is nice and bubbly.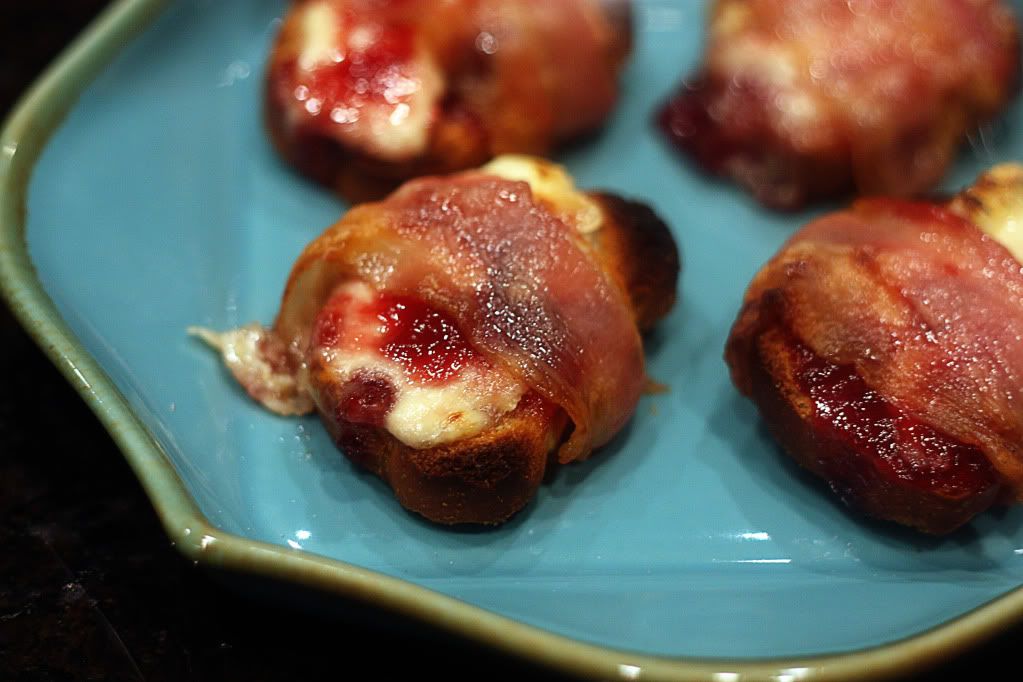 Enjoy warm or at room temperature.