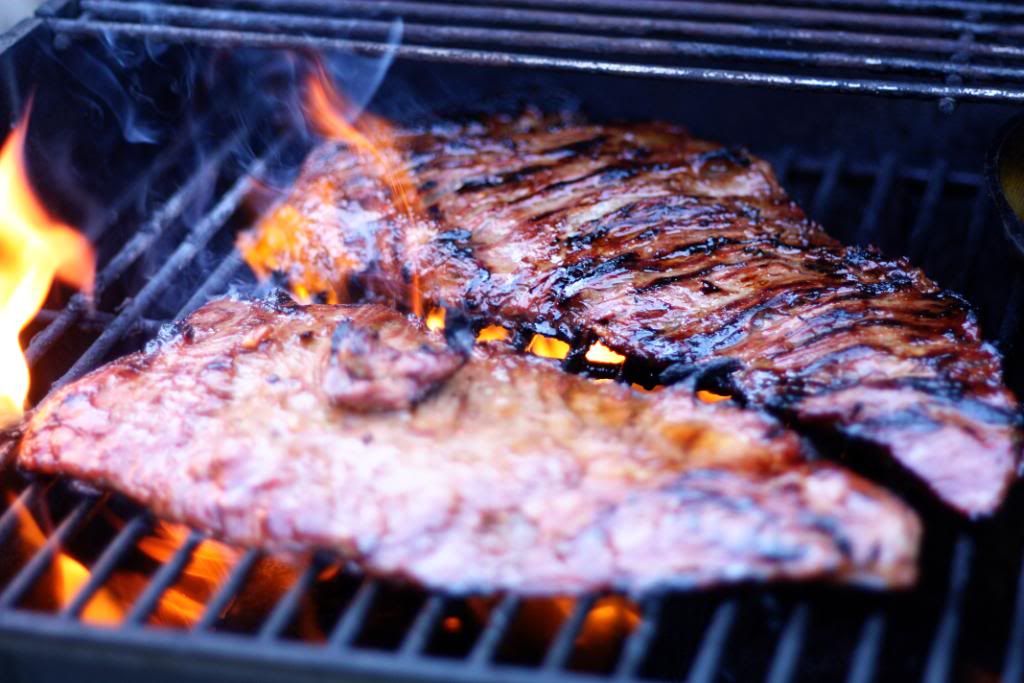 Mexican food is one of my favorites and I live in a small town that has a taqueria on just about every corner, so I'm usually in luck! And although their fajitas are really good, there's nothing better than home cooked fajitas at home with family and friends. We made these fajitas last week with Beth & Brian, Jonathan & Holly & Becky. The food was delicious, but the time together was even better!
This recipe is very simple and packed with flavor! There are some non-conventional ingredients that give this a sweet & spicy twist, I think you'll love it!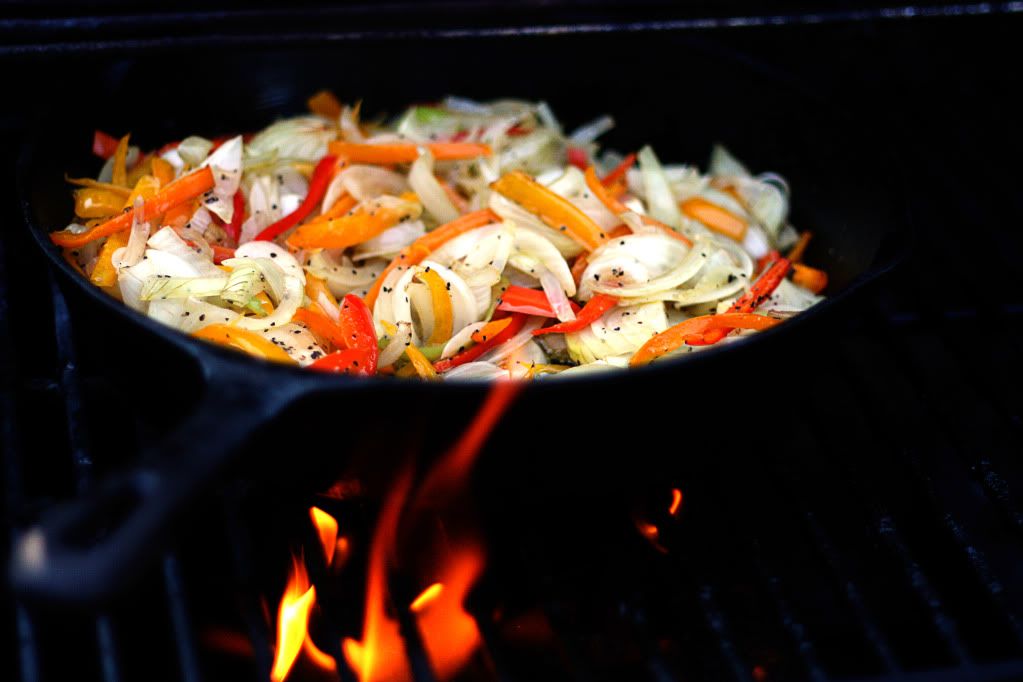 For the grilled onions and peppers, I drizzled about 3 tablespoons of olive oil and 1 tablespoon real butter in a cast iron skillet and placed it on the other side of the grill. Periodically, I stirred the onions and peppers until they were caramelized.
Sizzling Fajitas
1 can (46 oz) pineapple juice
1 bottle (10 oz ) soy sauce
1 cup sweet chili sauce (found with Asian ingredients)
2 limes, squeezed for juice
2 gallon size Ziploc bags
4-6 boneless, skinless chicken breasts
4 large onions, sliced thin
4 large bell peppers, seeded & sliced thin
Combine pineapple juice, soy sauce, lime juice and sweet chili sauce. Whisk to combine; set aside.
Place skirt steak in one Ziploc bag and chicken breasts in the other. Seal tightly and place bags on a large baking sheet (in case of leaking the pan will catch the drips) and refrigerate overnight.
Grill to desired doneness. I like to grill my steak for about 6 to 7 minutes on each side over a high grill. For the chicken, I usually grill for 7 to 8 minutes on each side, depending on the thickness. Right after grilling, transfer meat to a clean baking sheet and cover loosely with foil and allow meat to rest for 10 minutes before slicing.
Slice meat against the grain and serve with warm tortillas, fresh pico de gallo, guacamole, sour cream and the grilled onions and peppers.
Serves 6 to 8…with leftovers…maybe!