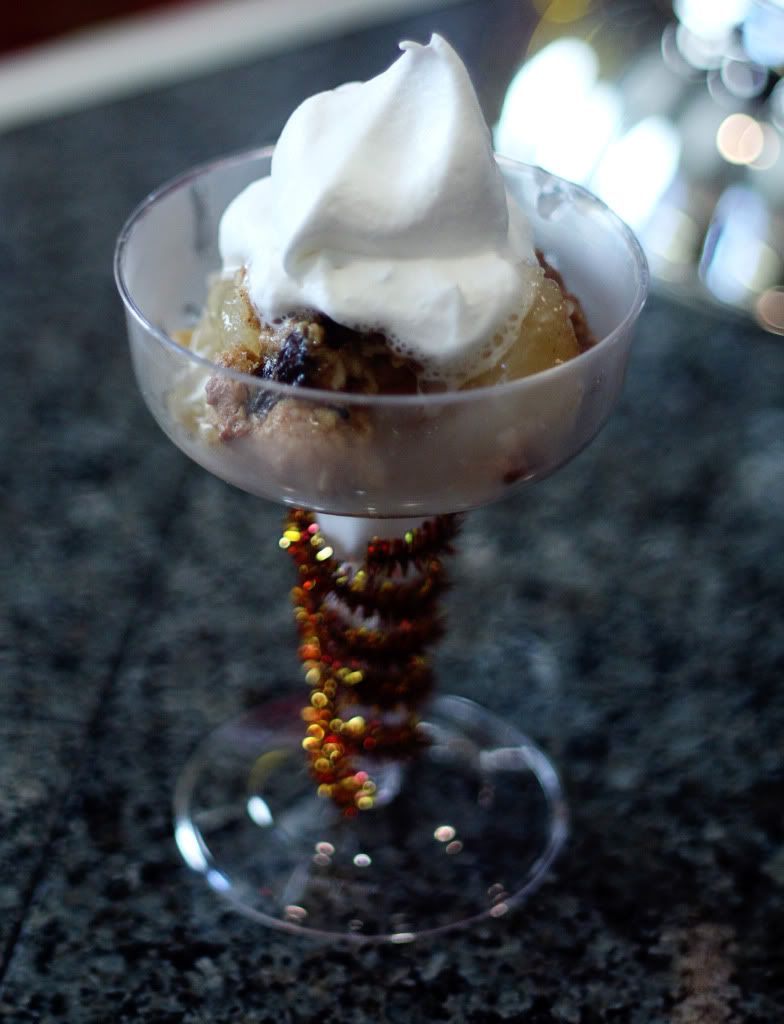 I have another great recipe for you! My mom served this delicious apple cobbler at her Holiday Open House this past weekend and it got rave reviews! Another added bonus is that it's super quick and easy!
She served it in these cute disposable champagne cups and twisted a little sparkly pipe cleaner around the stem…simple and cute!
*This recipe has been doubled to serve a larger crowd*
Spread 4 cans of apple pie filling onto a sprayed baking sheet.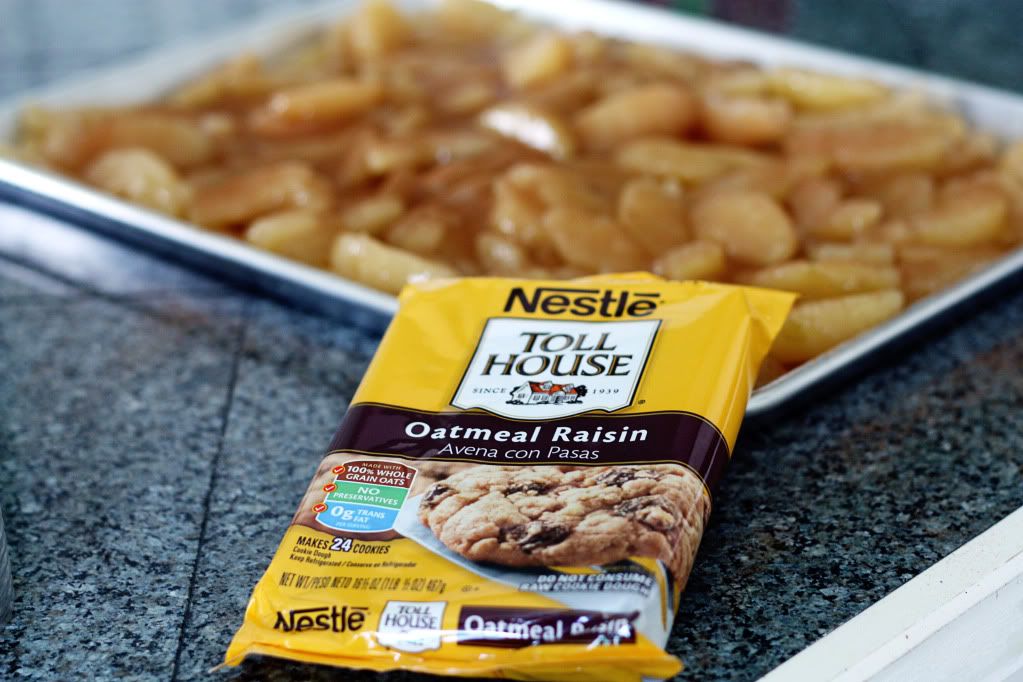 Sprinkle the pie filling with 2 teaspoons additional cinnamon and break apart cookie dough into chunks and place randomly on top.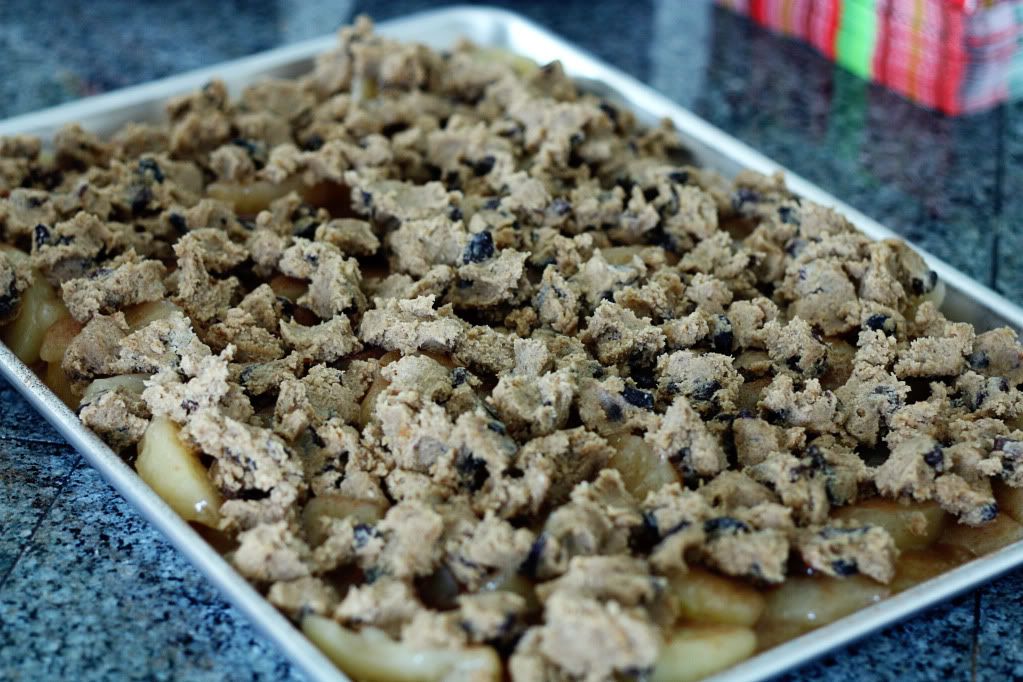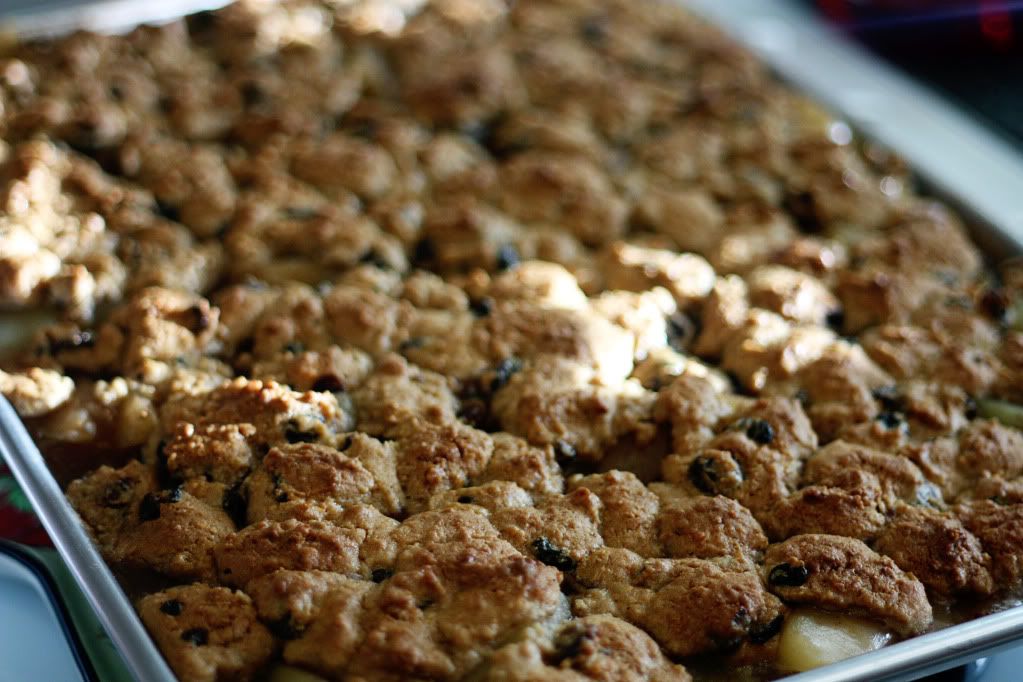 Bake at 375 degrees for 20 to 30 minutes or until cookie topping is golden brown. Serve warm with Cool Whip or vanilla ice cream.
Quick Cookie Apple Cobbler
4 (21 oz) cans apple pie filling
2 teaspoons cinnamon
2 (16.5 oz) pkgs Oatmeal Raisin cookie dough (used: Toll House)
Preheat oven to 375 degrees.

Spray large baking sheet with cooking spray. Spread apple pie filling evenly into pan. Sprinkle with cinnamon. Top with crumbled cookie dough.
Bake for 20 to 30 minutes or until top is golden brown.


Yields: 10 – 12 generous portions